Misty King
Broker/Owner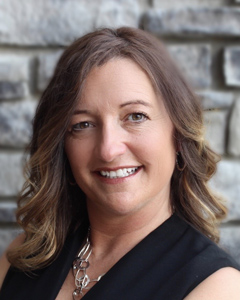 Quick Facts About Misty:
Licensed since 2001, Broker's license 2011
Member of National Association of Realtors, Ohio Association of Realtors & The Toledo Association of Realtors
Certified as a Foreclosure Intervention Specialist, Certified Negotiation Expert, Certified Buyer Representative
Over 18 years experience with REOs/Foreclosures
Graduate of Wittenberg University with a Communication Major and Management Minor and a Graduate of Hondros School of Real Estate
Awards & Recognitions:
President's Sales Club Award Recipient 2013-2019
Amerimade Realty Platinum Elite Award 2018
Toledo Regional Association of Realtor's "Good Neighbor of the Year" recipient 2019
Community Involvement:
Member of the Kiwanis Club of Bryan – Board of Directors
Sarah's Friends, Board of Trustees
Board of Directors for Community Health Professionals/Hospice
Northwest Ohio Affordable Housing, Board of Directors
Member of the Bryan Chamber of Commerce, Paulding Chamber of Commerce, and Wauseon Chamber of Commerce
Why I do What I do:  My desire to sell Real Estate comes from a tradition of wanting to help people combined with my love of housing and architecture.  My favorite part of selling homes has been the honor I feel in being able to assist a family with such a large investment.  Selling Real Estate isn't always easy – sometimes the reasons for a sale are very emotional for the homeowners.  I'm there to make the transaction as smooth and easy as possible whether the owner is relocating out of the area, selling the home of a deceased relative, downsizing or moving into a larger home.  Likewise, I cherish the opportunities I get when I can hand a set of keys to a buyer who's about to begin building a life full of memories in their new home!  Like I said – it's an honor to be a part of that!
So if you or anyone you know would like some assistance buying or selling a home, please contact me!  I always have time for more clients!
Misty King
419-633-4997
MistyKing4997@gmail.com
Wanda Henry
Realtor
Licensed Realtor Since 2004
Graduate of Hondros School of Real Estate
Affiliated with:
National Association of Realtors
Ohio Association of Realtors
Toledo Association of Realtors
I am a certified FIS(foreclosure intervention specialist) and SFR(shortsale foreclosure resource) Realtor.
If someone were to ask me why I am a Realtor, I would have to say it's the people man, gotta be the people.
I have met so many new friends in this business. And you know they feel the same way about you when they call you up and want you to sell the home you helped them buy and then find them a new home!!
I work very hard making the whole process of buying and of selling as stress free as possible.
There is nothing that beats that feeling of a job well done than when you hand someone the keys to their new home and see the looks on their faces!!
I get to do a job I love everyday.
Let me help you with the next great adventure in your life.
I'm here and I'm ready to help.
Thanks
Wanda
Phone: 419-553-9144
Email: WandaHenry@hotmail.com
Cindy Gustwiller
Realtor
Experience:
A licensed realtor since December 2006 : active in Williams, Fulton, Defiance, Henry and Toledo.
Obtained my education from Stautzenburger and Hondros College in Toledo, Ohio.
Family:
Married to David Gustwiller with three children (Chad, Mark, Tara)
Reside in Archbold, Ohio since 1990
Areas of Expertise:
Residential sales
Sign language interpreter
Design, décor, helping stage your home
Exceptional Marketing skills
Marketing:
Signs in yard
Amerimadehomes.com
Numerous newspapers
Open houses
Realty northwest
Northwest homes magazine
R-tec advertising
Specials & networking
*The Chamber of Commerence
Personal Commitment
Helping YOU by being informative, confident, a great negotiator, and giving you VALUE.
"We make a living by what we get; we make a life by what we give" — Winston Churchill
Phone: 419-799-1050
Email: RealtorCindyG@yahoo.com
Dan Woodring
Realtor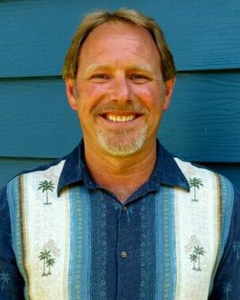 Dan has been a Licensed REALTOR® since 2008. He is a member of the National Association of Realtors, Ohio Association of Realtors and Toledo Association of Realtors.
He is a Graduate of Antwerp High School and Hondros College, School of Real Estate.
He has lived in Williams County since 1983.
"Dan is the man who will work hard for you, whether listing your home or finding the perfect home for you."
419-553-6568
RealtorWoodring@yahoo.com
Margie Stark
Realtor
Graduate of Hondros School of Real Estate
Active in Williams, Fulton, Henry and Defiance Counties
Expertise in Residential selling and buying
Bi-lingual in Spanish
Member of National Association of Realtors, Ohio Association of Realtors, Toledo Association of Realtors
President Sales Club Award Recipient 2019
About Margie:  She is married with 3 daughters, Sonya, Aleena, and Abby. 3 cats, Quackers, Sadie, and Molly.  She enjoys scrapbooking in her spare time and spending time with family and friends.
She takes great pride in meeting and helping people achieve their home buying and selling goals. She strives for being able to make it as stress free as possible for her clients.  She can help navigate the way for first timers to helping investors find their next project.  She can also help in the selling of a home whether it be your own or a passed relative.
Whatever the case, She would be privileged in either handing you a new set of keys or helping you sell your home!
Direct: 419-966-7800
Email: margiemstark@gmail.com
Tamara Meeks
Realtor
Member of:
National Board of Realtors
Ohio Board of Realtors
The Toledo Association of Realtors
Education:
Hondros School of Real Estate 2017
About Tamara
I have always enjoyed helping others. I started working for a local hospital at a young age. I learned I didn't have quite the stomach to be a nurse. I still was honored to be a part of the process. Taking care of people in a difficult time was something I felt I was good at. I had a great opportunity to be a police, fire, EMS dispatcher. I felt proud to help my community and to be able to help others in their time of need. I did this until I moved to Findlay, Ohio. I continued to work in the medical field in offices within the hospital in that area while starting my family. My Husband Richard and I are blessed with 7 amazing kids, 4 grandchildren, and 2 dogs.
I am proud to be a fairly new resident of Bryan, Ohio. My family and I moved to Fort Wayne, IN for a few years. We made great friends and enjoyed it there. However we felt that NW Ohio was home for us. So we choose to come back to this area. We loved that sense of community and the local schools here. A wonderful place to call home, and we are happy to be apart of.
I take great pride in my family and my home. The memories that are made, and a place that you can make your own is amazing. To me our homes are places where memories are made, a place we can make our very own, and our safe haven. I hope to have the opportunity to help you find a home of your own. I do understand this sometimes can be a challenging time. I want to make sure that the process you are going through is handled with the up most care and professionalism. I will work hard for you and your family whether you are listing or selling your home. I am here to help guide and inform you through the entire process. I am continuously learning all aspects of the market to better serve you, and would be honored to be your Realtor.
Direct: (419) 306-7795
Email: tamarameeks7795@gmail.com
Robert Bailey III
Realtor
Member of:
Toledo Regional Association of Realtors
Ohio Association of Realtors
National Association of Realtors
Robert Bailey, III is a graduate of Hicksville High School and Hondros School of Real Estate.  Rob has a prior background in other areas of Real Estate including 7.5 years of Banking/Finance and 11 years of Legal/Title work.  Rob and his family currently reside in Sherwood, Ohio where Rob is also the Zoning Inspector and serves with his wife – Suzy – on the Park Committtee.    Rob and his wife have four kids – Seth, Bella, Trent, and Juliet, as well as one granddaughter – Lilly.
Rob serves the entire Northwest Ohio area including Defiance, Williams, Fulton, Henry, and Paulding Counties.
Direct: (419) 388-9290
Email: robertbaileyiii@yahoo.com